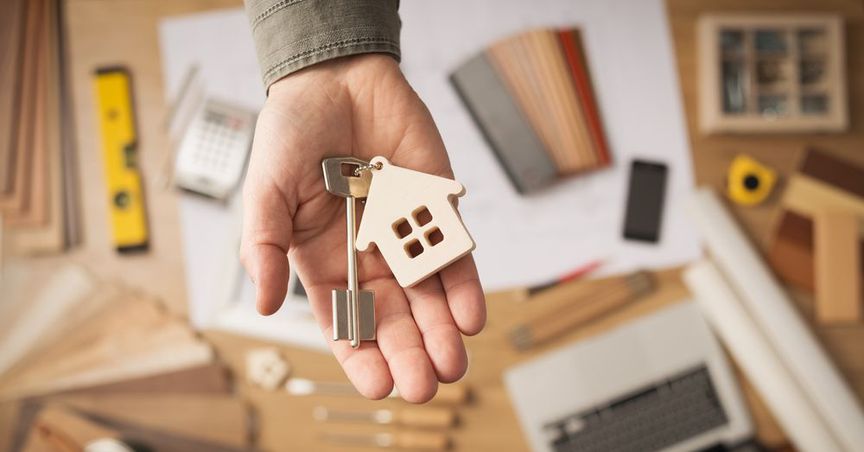 The Canadian housing market seems to have taken a hit from hiked mortgage rates in April. According to the Canadian Real Estate Association (CREA), home sales plunged by 12.6 per cent across the nation in April compared to March, mainly due to higher mortgage rates.
The number of newly listed properties also declined 2.2 per cent in April on a month-over-month (MoM) basis.
The CREA data also said the real estate benchmark MLS® Home Price Index (HPI) was 23.8 per cent higher year-over-year (YoY) in April. However, it slipped by 0.6 per cent MoM.
The Canada Mortgage and Housing Corporation (CHMC) also expects the hot Canadian real estate market to cool down to moderate price, sales levels and housing starts in 2022. However, GDP growth, higher employment and net migration may keep it elevated this year.
If you looking to invest in real estate, you can explore five TSX real estate stocks as the Canadian housing market hits a correction.
FirstService Corporation (TSX: FSV)
FirstService Corporation said that it recorded "robust" revenue growth across its business lines, with total revenues reaching US$ 834.6 million in Q1 FY2022. The mid-cap real estate company will pay a quarterly dividend of US$ 0.203 per share on July 7.
FSV stock plummeted by about 15 per cent YoY. FSV's Relative Strength Index (RSI) value surged to 47.44 on May 17, according to Refinitiv. RSI depicts whether investors are bullish (when higher than 70) or bearish (when lower than 30) about the stock. 
Also read: BEI.UN, REI.UN, CAR.UN, IIP.UN and CRT.UN: 5 TSX REIT to buy and hold
Colliers International Group Inc (TSX: CIGI)
Colliers International Group signed a definitive agreement with a US real estate investment company, Rockwood Capital, LLC, to strengthen its investment management platform in May. Colliers announced a half-yearly dividend of US$ 0.15 apiece on July 14.
CIGI's debt-to-equity (D/E) ratio of nearly three per cent indicates that it finances three times more from debt than equity.
CIGI stock spiked by over 12 per cent in one year and has an RSI value of 48.05 on May 17, as per Refinitiv.
Tricon Residential Inc (TSX: TCN)
Tricon Residential's return on equity (ROE) was about 26 per cent. ROE measures firm's financial performance by comparing its net income to shareholders' equity. 
TCN stock shout up by over 26 per cent in a year. The real estate stock's RSI value appears to have improved from below 30 in the last few days to 37 on May 17, as per Refinitiv.
Altus Group Limited (TSX: AIF)
Altus Group's price-to-earnings (P/E) ratio of 156.2 indicates an overvalued stock. The mid-cap company saw a YoY jump of 22.2 per cent in its consolidated revenue to C$ 167.6 million in Q1 2022.
AIF stock fell approximately 19 per cent YoY and increased by over five per cent from a 52-week low of 43.49 (May 10). AIF's RSI value stood at 44.77 above from oversold mark of 30.
Dream Unlimited Corp (TSX: DRM)
Dream Unlimited posted revenue of C$ 53.21 million, a net margin of C$ 10.87 million and earnings of 42.17 million in Q1 2022.
DRM stock galloped by almost 86 per cent in 12 months and, according to Refinitiv, held an RSI value of 31.91 on May 17.
Bottomline
Housing affordability has become a serious concern as further rate hikes from the central bank can further worsen the problem. However, investors looking to dip their toe in the real estate market could invest in the TSX real estate stocks mentioned above. In addition to exposure to the real estate market, some of these stocks also provide regular dividends.
Also read: GLXY, HIVE, HUT, BITF & VOYG: Canadian crypto stocks to buy on the dip
Please note, the above content constitutes a very preliminary observation based on the industry, and is of limited scope without any in-depth fundamental valuation or technical analysis. Any interest in stocks or sectors should be thoroughly evaluated taking into consideration the associated risks.