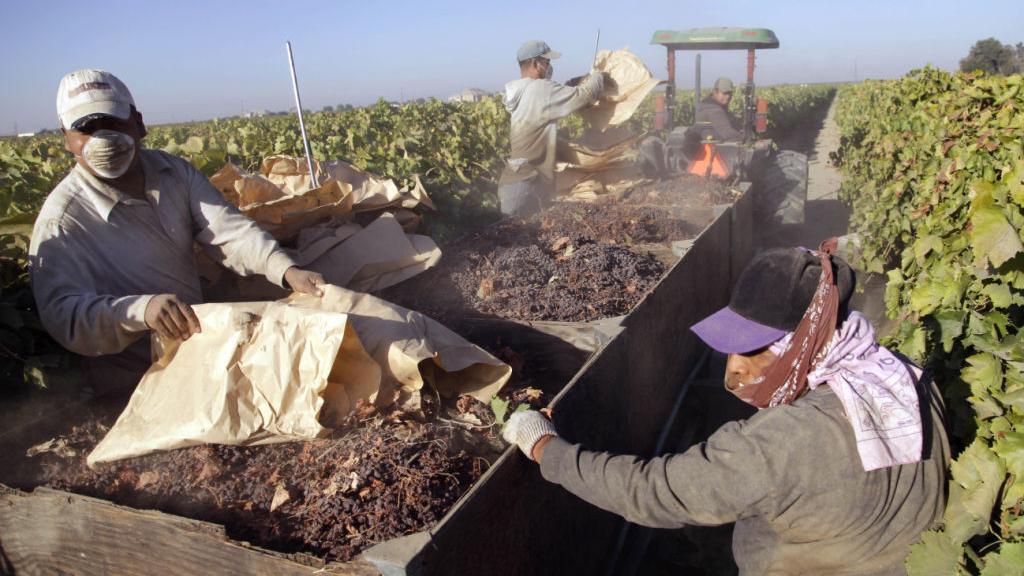 In this 2013 file photo, immigrant farm workers near Fresno, Calif., pick paper trays of dried raisins off the ground and heap them onto a trailer in the final step of raisin harvest. 
Ken T

By Bob Chernow | guest column

In 2008, during the sub-prime crisis, when unemployment reached as high as 14%, I predicted that unemployment would be about 5% by 2015.
What helped me with this prediction? Demographics told the story. We had an older population nearing retirement. Couples were marrying and having children later. Business and educational institutions were not training workers.
There was also a social reason. Middle-class parents did not want their children to go into the trades. There was and still is the push towards college education, not vocational education. Many young people would be better off in work that they love, which they can do with their hands. I have known many tinkers; they intuitively understand how machinery works and how to fix it if it does not. They are innovative and intelligent. They love their professions.
There is little that we can do to change demographics, but changes in immigration policy can help fill jobs.
We can complain about illegal immigration supposedly coming from Mexico's border. But we close our eyes to the fact that most illegal immigration comes from those overstaying their visas. We need to recognize that immigration policy is partially responsible for our current inability to fill jobs in some categories. These policies need to be adjusted.
For agriculture, temporary work permits could be issued (as they were under President Eisenhower, for example). Part of their pay would be deferred to a worker's return to his own country. We can allow innovative immigrants to start businesses if they have $250,000. Former President Donald Trump stopped this Obama-era policy, but President Joe Biden recently reinstated it. We could permit foreign students (especially those with STEM backgrounds) to remain in the U.S. and work.