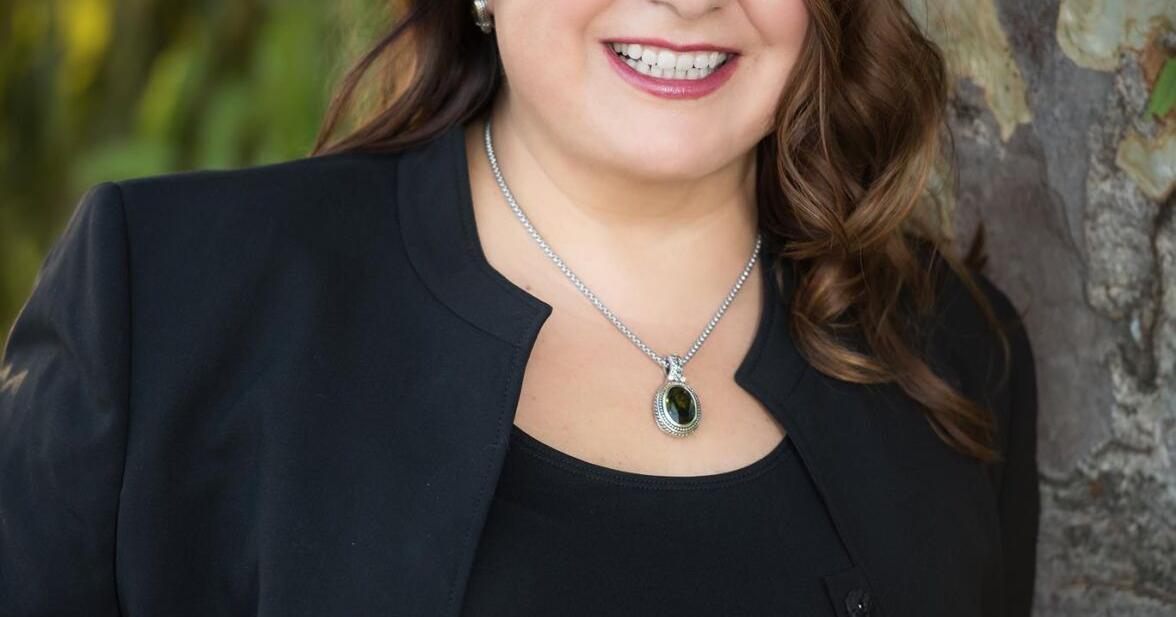 Editor's note: One in a series.
Leading up to the Nov. 8 general election, the Appeal-Democrat will be running a series of candidate profiles that will allow each person running for a significant contested office in the Yuba-Sutter area the chance to either introduce themselves to the voting public or remind those who they are and where they stand. 
The Appeal-Democrat sent five simple questions to candidates. Each candidate who is running has been given the opportunity to respond. Profiles will run in the Appeal in the order in which they are received. 
The following are answers provided by Grace Espindola, who is running for the Yuba City City Council District 3 seat. Espindola is facing off against Mike Pasquale.
Both Espindola and Pasquale recently took part in a candidate forum hosted by the Yuba-Sutter Chamber of Commerce, in partnership with the Appeal-Democrat. The video of that forum is available on both the Yuba-Sutter Chamber of Commerce and Appeal-Democrat Facebook pages.
Q: What is your vision for the future of Yuba City?
A: We've been busy at City Hall, nourishing a 21st-century city. Yuba City has been the commercial center of this region based on annual sales tax revenues for more than four decades. In 1980, Yuba City's population was smaller than 20,000. We've added more than 50,000 new residents since then. 
Today, Yuba City is as big as Walnut Creek. With that kind of growth comes challenges. Some say we've already grown too big. We've reached more than 70,000, and judging by the pace of things, that number will continue to grow. One of the challenges will be providing larger city infrastructure and essential services while maintaining our small-town character, including a preference for small government and a penchant for volunteer service. We have to find a way to resolve big-city issues while maintaining our small-town heart. 
Another challenge will be ensuring the community's economic growth benefits all, including our youth and senior populations. My vision is for a safe, inclusive, prosperous city large enough to provide modern amenities, including expanded recreational opportunities to promote public health, recreation, and culture/arts, and small enough that we continue to encounter friends and neighbors at locally owned small businesses regularly. 
To accommodate growth, we've built a two-lane bridge between Yuba City and Marysville, and we're expanding Bridge Street to four lanes to Highway 99. There are plans for other road corridor expansions. We've invested in modern levees along the Feather River that reduce the flood risk to homes and businesses and ensure an ability for economic growth to continue.
We've acquired grant funding to develop underground water storage of our drinking water supply from the Feather River to hedge against drought. We're adding trails for walking, biking, and running and a park with multiple amenities for our existing and future families. We have a professional, modern, well-trained police force and fire department, public works and development, and city staff that is forward-thinking and hard-working. All these things have required us to work together. We'll need to continue to work together through our local government to manage our future growth for the full benefit of the community. 
Q: How have you helped address the homelessness issue in Yuba City?
A: With Yuba City's explosive population growth has come an increase in the number of homeless individuals who, for any number of reasons, are living in the streets and river bottoms when not couch surfing or living in their vehicles. My perspective on this issue is informed by decades of involvement. 
I was a co-founding member of the Sutter-Yuba Homeless Consortium, coordinating grant funding and homeless service programs in both counties. As a city council member, I was part of a city-county ad hoc committee to discuss potential sites for additional services. At the heart of local services are the Homeless Information Management System and a "coordinated entry" system where homeless individuals seeking help are directed to a central location for assistance accessing a number of private, nonprofit, and government services. 
The collected data show that most of the homeless are from our community, debunking a popular myth. A small portion of the homeless population causes almost 100% of the complaints from residents and business owners who are recurring victims of trespassing, vandalism, theft, and other crimes. 
Recently, we added a second homeless liaison police officer to work with residents and businesses on how to address these issues, enforce laws, and provide assistance to those homeless individuals who seek it. 
It's a tough job for our police officers and code enforcement. Their hands are tied by federal court rulings that prevent them from enforcing an ordinance against camping on public property unless shelter beds are available. Enforcement requires a lot of coordination with Sutter County and the nonprofit agencies tied into the homeless services community. We are working with nonprofits and private organizations to increase shelter and housing.  
Those looking for help might not be able to get it right away due to limited shelter space or mental health or drug treatment options.  
Sutter County's emergency shelter, Better Way, is a good model. Residents and businesses in that area were skeptical, but the shelter has sheltered several hundred people and helped find permanent homes for more than 100.   
Additional affordable housing is needed; for the working class and low-income. More than 170 new units should be coming online soon. Support programs like Harmony Village, the 62-room motel converted to affordable permanent rental homes operated by Hands of Hope south of Yuba City. These projects must balance the interests of the neighborhood.
Q: What can the city do to spur more economic development?
A: On the one hand, Yuba City is doing a lot of things right. Our business and housing sectors continue to expand and create new jobs. Our Development Services department has processed 560 commercial and industrial permits for everything from new builds to tenant improvements and major renovations in the past two years. That's in addition to 4,423 residential permits.  
Another impact of economic growth is that annual unemployment rates in Yuba City have steadily dropped from 15-20% two decades ago to 7-8% in the past few years. According to the U.S. Business Census conducted every 5 years, there were 1,946 employers in Sutter County, providing more than 23,000 jobs and a payroll of more than $1 billion in 2020. The bulk of those jobs, and the bulk of those employees, are in Yuba City. There were another 6,322 self-employed solo operators in Sutter County in 2020. 
And the immediate horizon is promising, with five hotel projects either planned or in construction, including three in the Third District. 
I worry, though, that we are not yet attracting enough higher-paying jobs that can lift the community higher. This community has a growing number of excellent vocational training programs, unlocking the door to new opportunities. Some first-class training programs conducted by organized labor and trade unions open wider doors. The trade unions and local hires are an important part of our infrastructure and development growth, supporting employment locally. 
However, we need to plan for and work to attract employers whose needs include a college-educated workforce and recruit talent from all over the country if they can't find it locally. Our involvement in regional economic development organizations can help with this goal. Still, we mustn't, at the same time, allow our school system to give up on increasing the level of college education in our community and options in skilled trades and business opportunities.  
I also worry that only 154 of those more than 1,900 employer firms in Sutter County are owned by women. We need to do a better job of encouraging and nourishing women entrepreneurs. 
Q: How have you helped address the lack of affordable housing and/or housing in general for Yuba City?
A: Housing affordability is key to a community's success. We suffer from a low inventory of single-family, multi-family, and affordable housing. But more than 1,100 single-family homes, close to 600 multi-family residences, and more than 1,700 affordable housing units have been in various planning and construction stages. 
These will be some of the first multi-family units constructed in our city in a while. Still, the need for affordable housing is great. The city continues to search for the right opportunities to partner with Regional Housing Authority, Yuba Sutter Homeless Consortium, private developers (trades and labor supporter), and Habitat for Humanity to expand our affordable housing inventory by working with our Development Services department with policies, development impact fees, Specific Site Plans, In-fill development, and General Plans.
Q: Why should voters choose you for the city council?
A: As a naturalized citizen and a woman, I believe every individual has something to offer, regardless of age, origin, or gender. I've believed this since my mother brought me to this country as a little girl. 
There is a strong work ethic, integrity, love, and honor to serve in our family. I bring my perspective, education, professional background, work ethic, integrity and as a current council member to the city council. Serving as a member of the city council is a great privilege. But it is ultimately a grave responsibility, and whoever holds the position must take it seriously as we continue to plan a 21st-century city where we can all thrive.