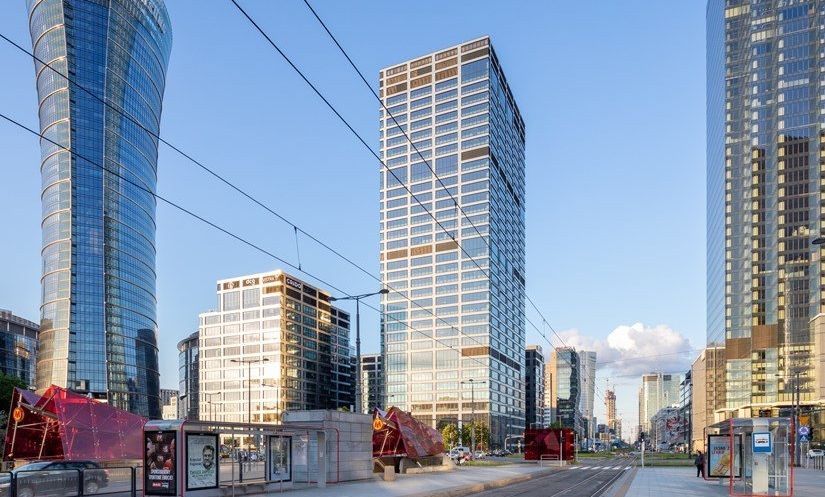 German investor Hansainvest Real Assets has acquired the 47,000 sqm Generation Park Y skyscraper in Warsaw from Swedish developer Skanska for EUR 285 mln – the largest property purchase in the entire CEE region this year.
The 38-storey tower (140m in height), which was completed in Q1 2021, is the final building in Skanska's Generation Park office development close to the Rondo Daszyńskiego roundabout in Warsaw's Wola-Centrum district. It houses the headquarters of Polish insurance company PZU, which has leased 100 pct of the office space for ten years. This is Hansainvest Real Asset's fourth acquisition from Skanska.
As our first skyscraper in the CEE region, Generation Park Y is our flagship project not only in Poland but also in the entire region. Therefore, we are happy that our asset was again chosen by our long-term business partner Hansainvest Real Assets. This latest acquisition, alongside its scale on the market in 2021, confirms that the whole Generation Park project is of the highest quality and has been built according to ESG principles. This is what distinguishes our projects on the market.
Arkadiusz Rudzki, the executive vice-president for leasing and sales of Skanska's commercial development business unit in the CEE region
Generation Park Y uses 100 pct renewable energy as well as other energy-saving devices and a grey and rain-water recovery system. Green concrete was used in its construction. It has obtained both LEED Core & Shell 'Platinum' and Well Health & Safety Rating certificates, while the application processes for Well Core & Shell and Building without Barriers certification are also underway.
Core office properties fulfilling ambitious ESG criteria continue to be sustainable long-term investments, particularly new developments in dynamic markets such as Warsaw or comparable metropolitan areas. Generation Park Y therefore fits very well into our overall acquisition strategy. We are looking forward to further diversifying our European and US real estate portfolio in 2022.
Nicholas Brinckmann, the chairman of the management board of Hansainvest Real Assets
MFC Real Estate acted as Hansainvest Real Assets' advisor for this transaction, while Greenberg Traurig provided legal counsel and TPA Poland acted as its tax consultancy.