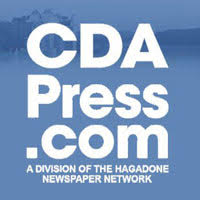 The North Idaho Sports Commission would like to thank the City of Coeur d'Alene for supporting a successful IRONMAN 70.3. Highlights included: 539 IRONKIDS racing McEuen Park followed by a pancake feed hosted by the CDA Tri Team; 3,000-plus volunteers providing support to make the event possible; an inaugural North Idaho Sports Commission Community Festival held at City Park, featuring local businesses selling food, drink, and crafts; and finally, the 2,134 athletes that participated in one of the most iconic races in the world.
The City Council provided approval to host a 140.6 IRONMAN in June 2023, and we are excited to prepare for another epic event weekend.
We are energized to clearly show the economic and health benefits this event brings to our area and are focused on the following items. First, we have partnered with the Economics Department of the University of Idaho to conduct an updated Economic Impact Study for the event. Findings are expected to show over $10 million in economic impact during race week. Second, we will collaborate with local schools throughout the year to get kids excited about IRONKIDS.
The North Idaho Sports Commission is grateful for our long-time partnership with IRONMAN, which is a subsidiary of Advance, a family-held U.S. business headquartered in New York.
No venue exceeds the community's enthusiasm, excitement, and support. This year, locals lined the beach and streets, cheering on the athletes.
Join us on June 25, 2023!
COURTNEY SCHWAGLER
BRITT BACHTEL-BROWNING
CURT BROWNING
North Idaho Sports Commission