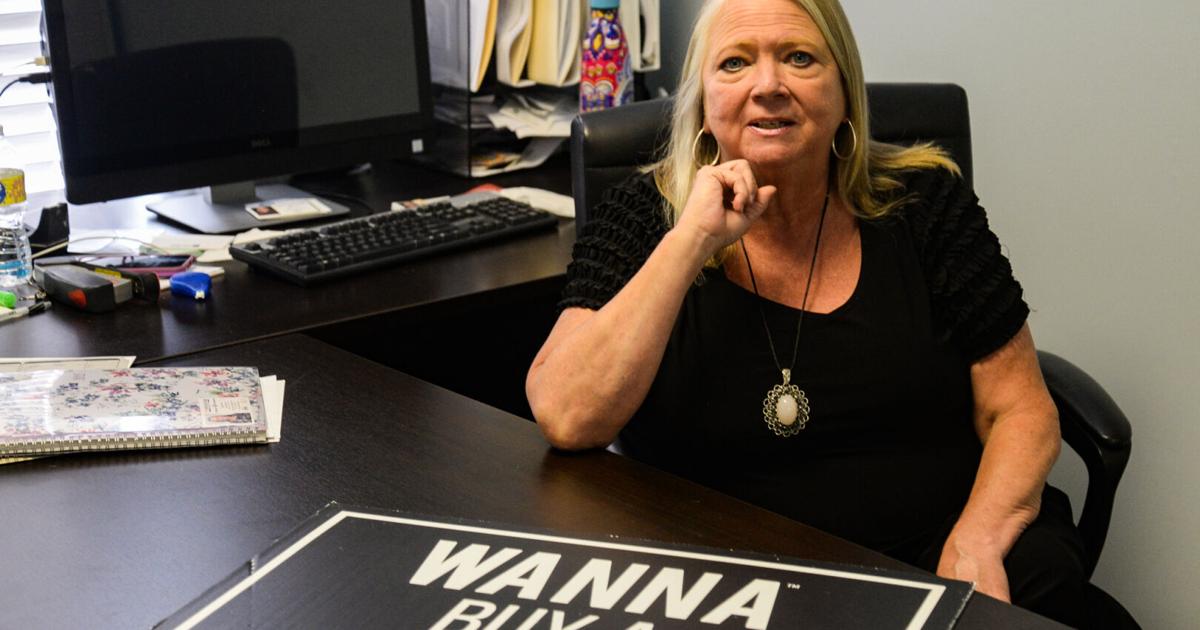 Aspiring homebuyers and real estate agents face an ongoing battle to find affordable housing both in Glynn County and throughout the rest of the United States.
Due to the low supply of affordable housing available in the county, discouraged homebuyers are forced to either continue renting or overpay on housing costs. Realtors believe multiple factors have contributed to this problem.
Don Mathews, a professor of economics at College of Coastal Georgia, said this issue began brewing several decades ago and the impact of the COVID-19 pandemic on the housing market was only a small drop in the bucket.
The U.S. Department of Housing and Urban Development (HUD) defines affordable housing as housing in which the occupant pays no more than 30 percent of gross income for housing costs, including utilities.
Millicent Cross, president of the nonprofit organization Totally Free Inc. and a Georgia licensed real estate agent, called this concept the "front end ratio."
"People end up becoming cost-burdened when they're looking for a rental or to purchase and end up having to pay more than the 30 percent in order to have safe, decent, affordable housing," Cross said.
A 2021 American Community Survey data shows that 28% of households with mortgages and 52% of households who rent in Brunswick are cost-burdened.
The low to moderate annual income range in Brunswick determined by HUD is $13,800 to $69,400, depending on the number of people in the household.
Someone earning an annual income of $69,400 is considered to be cost-burdened if they pay more than approximately $1,735 per month on housing.
Angie Aimar, president of the Golden Isles Association of REALTORS and managing broker at Compass360 Realty Inc., said there are only two housing units on the mainland currently available in the $200,000 price range. There are 30 units available between the $300,000 to $400,000 price range on the mainland.
Cross shared that she knows about a half dozen people who are mortgage ready and are out shopping but cannot find a house.
"I have a client who qualified for $100,000 and she got very discouraged because everything that she saw was substandard and not something that she would want to consider," Cross said. "Another one was qualified and shopped but quit because she couldn't find anything."
The main issues Cross highlighted that contribute to the affordable housing problem include a low supply of lumber and labor, cash bidders, size and location.
"When you look at the cost of a house, the reason the houses are expensive now or the location of what you're having to pay for the land is the rising cost of lumber and labor due to the shortage of lumber and supplies," Aimar said.
Cash bidders, or investors, looking at properties in Glynn County also make it more challenging for homebuyers to find affordable housing in the area. Aimar explained that people with the most cash available on hand have the advantage in the housing market.
"I know that there are investors that could be from anywhere in the country that have their eye on the inventory in Glynn County. This is a hot market and a very desirable one and if they see something that they can get purchasing low then they can easily outbid someone that has a decent FHA loan or a Georgia Dream or USDA because the seller knows that they can close quickly," Cross said.
Aimar doesn't see competition for affordable homes going away anytime soon.
"The multiple offer situation always drives the price up because if you're in competition for something you're going to bid higher on that house. You might also accept some problems you wouldn't have previously accepted," Aimar said.
It would be unwise, however, for people looking for an affordable home to purchase one in poor condition because they might not have the extra money needed to fix it, Aimar said.
Due to the current struggle to find affordable housing in the county for their clients, local real estate agents have also begun to feel disheartened. Aimar said realtors want to do their jobs well and help their clients, but the housing market makes that difficult to accomplish.
"It's a challenge for us real estate agents to have someone who has gone through the steps to get their credit established, got pre-approved and has a budget," Aimar said. "We look and look and look and put in offer after offer but can't find something for them. They're ready to just throw their hands up and say, 'I'm just going to rent again.'"
Despite the struggles in the housing market, Cross wanted to offer encouragement to homebuyers who feel "squeezed out."
"Don't give up. There's always hope and programs always surface. Even if it takes a little bit longer, the opportunity will come," Cross said.