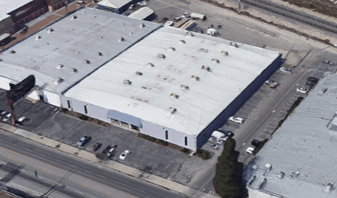 Longpoint Realty Partners has raised $669m (€578m) for its second US real estate fund
The Boston-based commercial real estate private equity firm said the amount raised for Longpoint Realty Fund II exceeded the fund's original hard cap of $600m and its initial target of $450m.
Longpoint's debut fund raised $280.
Fund II will invest in infill industrial and neighbourhood shopping centres located in desirable, densely populated US markets, the manager said.
Fund II, which had its first closing in April 2020, has already closed on 26 investments, representing $327m in gross transaction size.
Dwight Angelini, managing and founding partner at Longpoint Realty Partners, said: "We are grateful for the ongoing commitment of our existing investors and the support of our new partners.
"At Longpoint we focus on understanding the consumer, technological shifts, and evolving supply chain dynamics in order to best provide real estate solutions for logistics challenges. We look forward to leveraging our proven platform to create value for all our constituents."
To read the digital edition of the latest IPE Real Assets magazine click here.