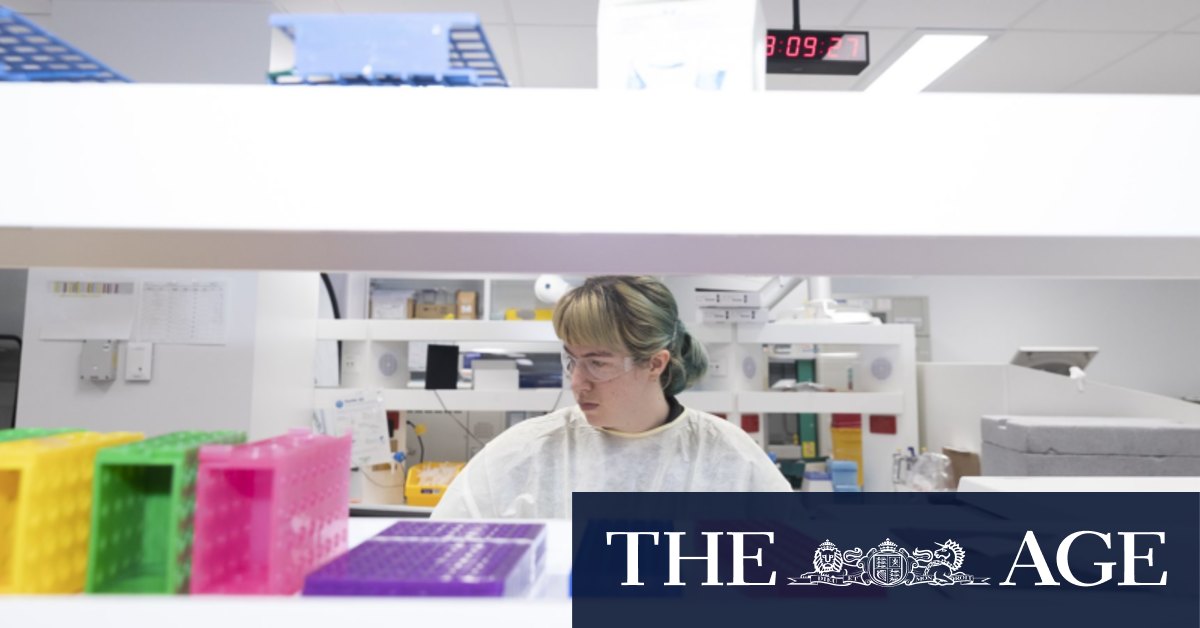 "Novavax expects to file for regulatory authorisation with the Medicines and Healthcare products Regulatory Agency in the UK first. This will be followed by the US in the second quarter of the year, followed by other countries," the spokesman said.
The business hopes to file US approvals by June.
"It is anticipated [the vaccine], NVX-CoV2373, will be ready for the Australian market and distribution before the end of this year."
Novavax spokesman
Novavax has previously told The Sydney Morning Herald and The Age that if all goes to plan, Australia could see doses arrive onshore in the middle of this year. If the Maryland-based firm receives approvals to sell its vaccine, it will be the first product the company has brought to market in its 33-year history.
The vaccine is protein-based and could in theory be made in Australia. Home-grown vaccine maker CSL has said it would consider its capacity to make Novavax's product, but only after it has completed all doses of the AstraZeneca vaccine.
The government has said it continues to monitor both vaccine product and manufacturing options for Australia, but has only inked formal dose agreements with Pfizer, AstraZeneca and Novavax.
The only other candidate which has started the process towards local TGA registration is Johnson & Johnson's one-shot vaccine, which was granted a "provisional determination" by the local health regulator last November to fast-track any future approval.
"As we move forward with clinical development, we continue to work closely with the Therapeutic Goods Administration (TGA), to facilitate provisional registration on the Australian Register of Therapeutic Goods, so our vaccine can be made available in the future to Australians if proven safe and effective," a spokesperson for Johnson & Johnson's pharmaceuticals arm Janssen said.
The company says it's open to discussions with governments around the world for future supplies. However, no formal agreements are in place for Australia.
Originally Appeared On: https://www.theage.com.au/business/companies/before-end-of-this-year-novavax-covid-vaccine-could-be-months-away-20210407-p57h7z.html