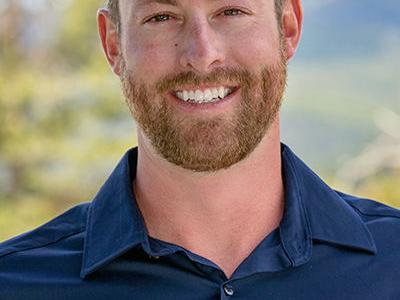 Robyn Erlenbush, broker and owner of ERA Landmark Real Estate, is pleased to announce that sales associate Kruin Seibert has joined our Big Sky office. Raised in Montana, Kruin is a graduate from University of Montana with a Bachelor of Science in resource conservation and fire management. Kruin has developed over 30 years of first-hand experience with this area. As a result of his many years in Montana, he will be able to help buyers find their desired piece of paradise, which means an easier sale and less stress for you. Kruin can be reached at 406-640-0287 or kruin@eralandmark.com.
ERA Landmark is proud to announce that sales associate, Sue Frye, has been named as one of America's Best Real Estate Professionals for 2021. America's Best Real Estate Professionals honors America's finest real estate agents from all across the country. Over 18,000 U.S. real estate sales associates from every state are featured in America's Best. Those ranked are among the top 1.5% of 1.4 million real estate professionals in the United States. Sue continues to be recognized for her undisputed commitment to her clients and her vast real estate expertise. Sue can be reached at 406-556-5056 or suefrye@suefrye.com.
Joe Cleveland has joined the American Bank team as Vice President, commercial lending. Joe is a Montana State University graduate with significant experience at both large and small banks in financial analysis, lending, asset and loan portfolio management in diverse markets from Bozeman to Denver. We welcome Joe to the American Bank team.
Jeren Starr of American Bank has been promoted to Senior Vice President, commercial lending. Jeren joined the AB team in 2013 as a credit analyst and has since become a key member of the senior lending team as he has continued to develop his career in banking. He graduated from the Pacific Coast Banking School in 2019 while effectively growing a large loan portfolio, always providing excellent customer service, and serving on several community boards. He truly exemplifies the core values of an American Banker and we are glad to have him on our team!
Chuck Eble has joined the American Bank team as chief credit officer. Chuck is a 25-plus year veteran of banking in Montana, including various management and lending roles in a wide range of banks. His experience and knowledge were recognized by his peers through his recent election to the board of the Montana Bankers Association. We are excited to have Chuck's expertise and leadership on the AB team.
Genesis Engineering, Inc., a civil engineering design firm, welcomes and appreciates the following six summer interns: Devin de Jong, engineering in training, is from Steamboat Springs, Colorado and graduated from Montana State University in December with a Bachelor of Science in civil engineering/bio-resources option. This is his second summer working for Genesis. Devin has a passion for ski racing and is also an avid mountain biker and rock climber, and he finds that Bozeman is the perfect place to practice his outdoor lifestyle and build his career in civil engineering.
Colum Smith has worked previously for Octagon Consulting Engineers of Emigrant, Montana and this is his first summer working with Genesis. In the future, Colum plans to work in the area of nutrition and diet and current interests include body building, Brazilian Jiu Jitsu, watching sports and jumping into water.
Ashley Wasia is currently studying Psychology at Montana State University and plans to pursue PA school to work in healthcare as a physician assistant. This is her first summer working for Genesis Engineering and looks forward to the rest of the season working for her dad up in the Big Sky area. In her free time, Ashley loves to paint and go to the gym.
Tyler Burns, engineer in training, is a graduate of MSU Billings and is currently working on his degree in civil engineer from MSU-Bozeman. He will graduate this December. Tyler grew up in Billings and is an alum of West High. After high school he went to trade school and worked in the steel industry where he became interested in civil engineering. He is excited to be in Bozeman as he loves to fish and be outside.
Shad Wasia is from Cody, WY and received his Associate's degree in natural resource biology from Northwest College in Powell. He has family in both Billings and Bozeman and is enjoying this new life chapter working for Genesis in Bozeman. In his spare time, he enjoys swimming and being outdoors.
Katelyn Ramberg, engineer in training, was born and raised in Spokane, Washington and is a second generation MSU student studying civil engineering/bio-resources option and will graduate in December. This is Katelyn's second summer working for Genesis. In her free time, she loves to ski in the wintertime and in the warmer months she enjoys hiking, mountain biking and relaxing at Flathead Lake.
To see what else is happening in Gallatin County subscribe to the online paper.