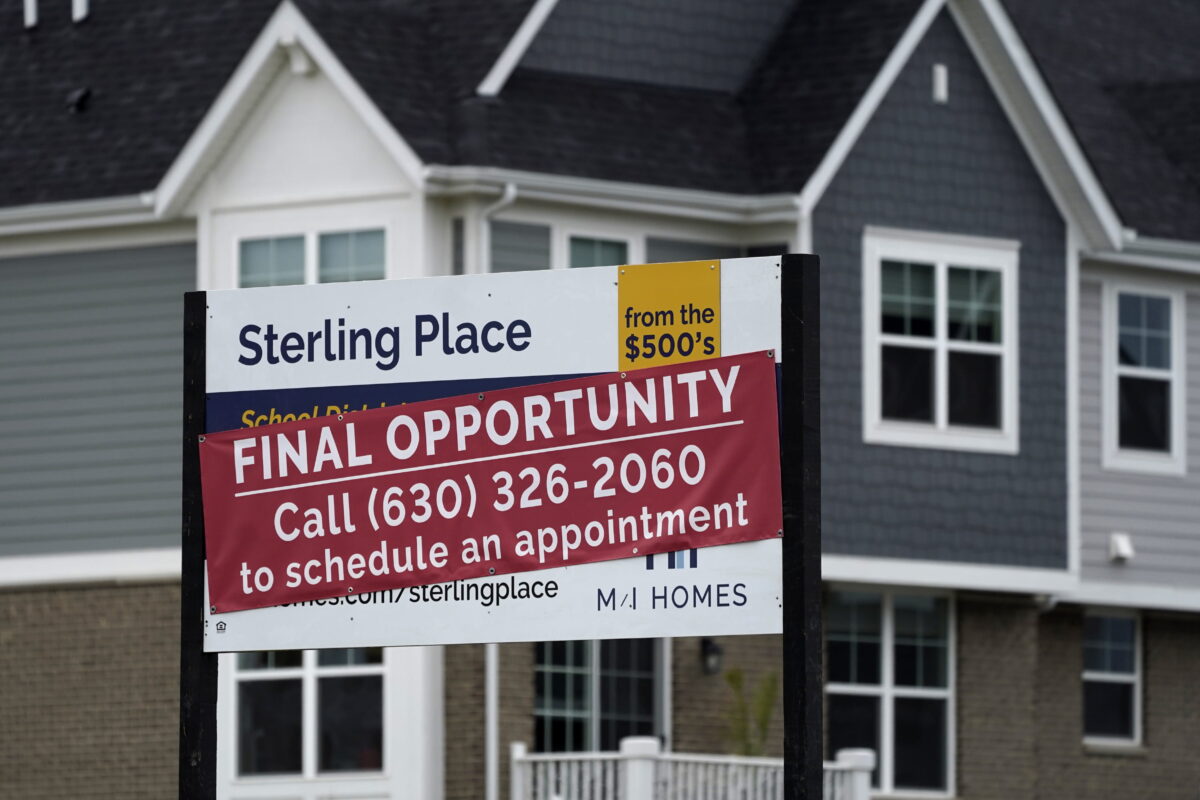 The likelihood of a severe downturn in the U.S. housing market has risen, according to an August 17 report from credit reporting agency Fitch Ratings.
"However, our ratings-case scenario provides for a more moderate pullback that includes a mid-single-digit decline in housing activity in 2023, and further pressure in 2024," said Fitch, after it recently affirmed a stable outlook for U.S. homebuilders.
The credit agency's Stable Outlooks for its U.S. homebuilder portfolio predicts that average home prices could sink by 10 percent to 15 percent in the case of a major housing slump, along with a 30 percent or more decline in housing activity over a multiyear period.
In the event of a sharp economic downturn, the report said that its "stress case assumes homebuilder deliveries decline around 20 percent in 2023 and 10 percent in 2024, while average sale prices fall to mid- to high-single-digit percentages annually."
"The stress case could lead to multiyear land impairment and lot option deposit forfeitures of 20 percent to 30 percent of year-end 2022 inventory," said Fitch, further adding that "builders that do not build sufficient cash reserves in a downturn would likely need to issue debt to rebuild inventory positions in a housing recovery, which would stretch credit metrics."
Fitch admitted that a severe downtown in the housing market was still "possible," but for now, "not probable," as a minor slowdown is expected to be more likely.
Warning on Key Indicators
Several factors, such as U.S. GDP growth, unemployment, consumer confidence and home affordability, are the key indicators that Fitch warned could be used to lower its ratings-case projections if trends weaken beyond expectations.
The U.S. economy declined for the second straight quarter, after GDP fell by 0.9 percent. Most economists view back-to-back negative quarters as an indicator of a recession, spelling bad news for President Joe Biden and the Democrats in the midterm elections in November.
Mortgage rates have nearly doubled since the beginning of the year, pushing many prospective homebuyers out of the housing market after the Federal Reserve tightened monetary policy to fight high inflation.
Real estate analysts have warned of a slump in the housing market in recent months, with thousands of home-sales agreements being negated in ever-increasing numbers.
A nationwide "housing recession" was declared this week after the National Association of Home Builders/Wells Fargo Housing Market Index fell 6 points, to 49, in August, after homebuilder confidence sank for the eighth consecutive month.
This was the first time that the index fell below its "breakeven" point of 50 since May 2020, at the height of the pandemic.
"Tighter monetary policy from the Federal Reserve and persistently elevated construction costs have brought on a housing recession," said Robert Dietz, NAHB's chief economist Robert.
The total volume of single-family starts will post a decline in 2022, the first such decrease since 2011.
However, Dietz optimistically noted, "as signs grow that the rate of inflation is near peaking, long-term interest rates have stabilized," it will provide "some stability for the demand-side of the market in the coming months."
Follow
Bryan S. Jung is a native and resident of New York City with a background in politics and the legal industry. He graduated from Binghamton University.