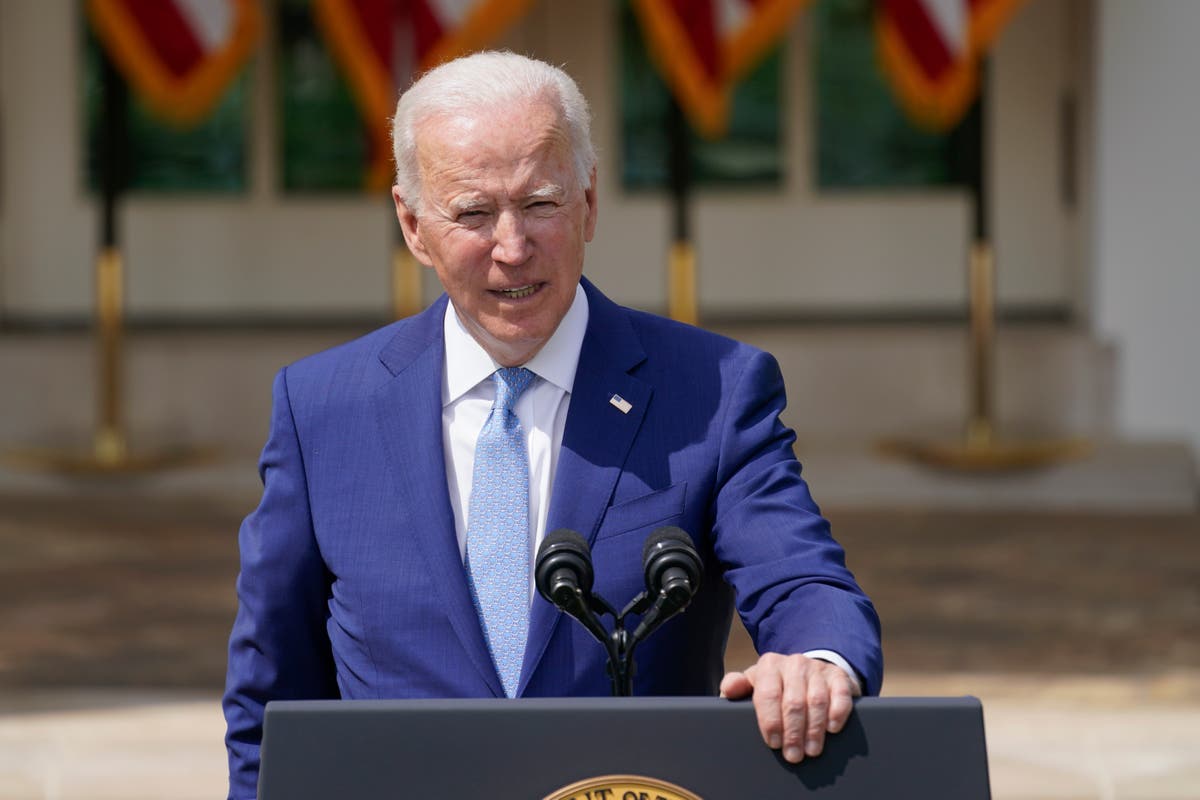 Hunter Biden shrugs off Trumps' criticism
Joe Biden announced a $1.5trn budget proposal for 2022, with a 16 per cent increase in domestic spending. The White House outlined the proposal in its "discretionary request", which is separate from Biden's latest $2trn spending bill, and the $1.9trn coronavirus aid bill recently passed by the Senate.
The president also ordered a 180-day study of the Supreme Court that includes the possibility of adding more justices. Increasing the number of justices, colloquially known as "packing the court", could reverse the current conservative majority into a progressive majority, or, depending on the results of future elections, create a supermajority for one side or the other.
Newly reported emails between Trump administration officials show them bragging about persuading or pressuring the Centres for Disease Control and Prevention to alter its releases on Covid-19 transmission and deaths among younger Americans.
As he continues to promote his new memoir detailing his story of grief, addiction and recovery, Hunter Biden used an appearance on Jimmy Kimmel's show last night to take a sideways shot at the Trump family, mocking Donald Trump Jr for accusing him of nepotism – an accusation he mocked as "wildly comical" given the source.
As he writes in his book: "Do you think if any of the Trump children ever tried to get a job outside of their father's business that his name wouldn't figure into the calculation? My response has always been to work harder so that my accomplishments stand on their own."
Florida's Republican governor, Ron DeSantis, has begun a lawsuit against the Biden administration to overturn a no-sailing directive that is depriving his state's cruise industry of billions of dollars. Mr DeSantis, who has long been a critic of lockdowns and social distancing restrictions, said at a press conference yesterday that "we don't believe the federal government has the right to mothball a major industry for over a year based on very little evidence and very little data".
Fox News accused of 'revenge porn' after airing embarrassing photos of Hunter Biden
Fox News has been accused of airing "revenge porn" after the network showed explicit images of Hunter Biden engaging in sex acts.
But amid the outrage over the illicit images of illicit acts is the seeming concession that the so-called "laptop from hell" – banned from Twitter and called "Russian disinformation" by Joe Biden – does, in actuality, belong to Hunter Biden.
Hunter himself has said it very likely could be his, whether he left it at the repair shop, or it was hacked or it was stolen. Although he can't be sure or remember either way. Given the crack cocaine.
"Fox News has released stolen Hunter Biden laptop photos – there is nothing incriminating or illegal, they are just embarrassing," journalist Amee Vanderpool tweeted.
"I won't post it but @seanhannity is straight up airing revenge porn to shame Hunter Biden's sex life," the lawyer and writer Bradley P. Moss wrote. "I am without words."
Originally Appeared On: https://www.independent.co.uk/news/world/americas/us-politics/biden-news-trump-gun-laws-florida-b1828939.html