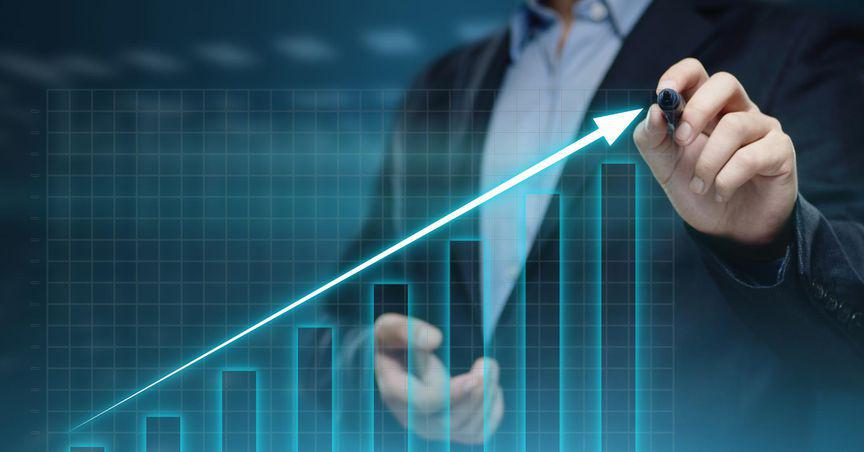 Investors have remained skeptical as the main indices declined this year. The NASDAQ Composite tumbled close to 20 per cent in 2o22, and the S&P 500 is lower by over 12 per cent year-to-date.
Investors prefer to play safe when the market is in a downturn and there is high volatility. Growth stocks could be explored during such times if you are a long-term investor.
Here, we explore five growth stocks with Kalkine Media® and see their performances:
 Zillow Group, Inc. (NASDAQ: ZG)
Zillow Group is a US real-estate internet company offering services in buying and selling of properties, mortgage financing, rental listings, etc.
The Seattle, Washington-based company Zillow Group has a market cap of US$ 9.32 billion.
Zillow also offers tech solutions like marketing software for the real estate industry.
ZG shares fell below 37 per cent year-to-date (YTD). It was priced at US$ 38.66 as of August 11, 2022, at market closing.
Zillow Group announced its Q2 2022 results on August 4, 2022, posting total revenue of US$ 1,009 million, compared to US$ 1,301 million in the same quarter a year earlier.
Coterra Energy Inc. (NYSE: CTRA)
Coterra Energy is a US oil and hydrocarbon exploration company with its headquarters in Houston, Texas. It also has operations in the Anadarko Basin Marcellus Shale, and Permian Basin.
Coterra's market valuation is US$ 22.93 billion. It pays a dividend of US$ 0.65 on a quarterly basis, and the next dividend payable date is August 25, 2022.
Coterra released its second quarter 2022 results on August 2, reporting a net income of US$ 1,229 million.
It registered a cash flow of US$ 879 million from operating activities in the reported quarter.
Shares of Coterra jumped over 82 per cent year-over-year. CTRA stock soared close to 50 per cent in 2022 so far.
Cleveland-Cliffs Inc. (NYSE: CLF)
Cleveland, Ohio-based company, Cleveland-Cliffs engages in beneficiation, mining, and pelletizing of iron ore. It also deals in steelmaking, stamping, and tooling.
The largest steel producer (flat-rolled) across North America, Cleveland-Cliffs, has been ranked 171 on the Fortune 500 list for 2022.
CLF stock tumbled 0ver 10 per cent year-to-date to US$ 19.69 on August 11, 2022, at market close.
In its second quarter 2022 results, Cleveland-Cliffs reported revenue of US$ 6.3 billion against US$ 5.045 billion in Q2 2021.
It posted a net income of US$ 601 million in the quarter that ended June 30, 2022. It reported a net income of US$ 795 million in the year-ago quarter.
The company's total assets in the second quarter of 2022 were valued at US$ 20.03 billion compared to US$ 18.975 billion in the year-ago quarter.
Source: ©Kalkine Media®; © Canva via Canva.com
Starbucks Corporation (NASDAQ: SBUX)
Starbucks Corporation, the American multinational coffee chain and roastery reserves, is headquartered in Seattle, Washington.
Starbucks had 33,833 stores spanning 80 countries as of November 2021. In the US itself, Starbucks will operate as many as 15,650 stores at the end of the third quarter of 2022.
Starbucks has a market valuation of US$ 100.13 billion. Starbucks distributes a quarterly dividend of US$ 0.49. The next dividend is slated to be paid on August 26, 2022.
In the past month, SBUX stock soared over 12 per cent. The share price of Starbucks fell below 24 per cent year-over-year.
In its Q3 2022 results, released on August 2, Starbucks achieved consolidated net revenues of US$ 8.2 billion. It was US$ 7.5 billion in Q3 of the previous year.
StoneCo Ltd. (NASDAQ: STNE)
StoneCo Ltd provides financial technology solutions to help business merchants and integrated partners for a seamless online business, in-store and mobile channels in Brazil.
Nasdaq-listed STNE stock dropped over 41 per cent year-to-date. However, over the past month, it has marked a 33 per cent growth. StoneCo's market valuation is US$ 3.01 billion.
The STNE stock plunged over 41 per cent year-to-date. However, it has recorded a growth of 33 per cent over the past month.
StoneCo released its first-quarter 2022 results on June 2, posting a 138.6 per cent revenue growth year-over-year to R$2.07 billion.
Bottom line:
When the market is topsy turvy and changing every day, it is tough for investors to decide on stocks. It requires in-depth analysis to choose stocks that might take off in the future. While long-term strategies are the best to trade during a bearish trend, investors should still weigh the chips and scales before picking any stocks.